Warning Signs
I'm not going to write anything tonight. Why?
Because I'm so tired that I just realized that Archie's inability to choose between Betty and Veronica could be because each girl represents a different faction of the socialist class war. Veronica, beautiful coal-haired daughter of a wealthy industrialist, offers Our Mr. Andrews a life of wealth, while Betty, with her ponytail and working-class parents, is clearly the proletariat.
Then I made this picture: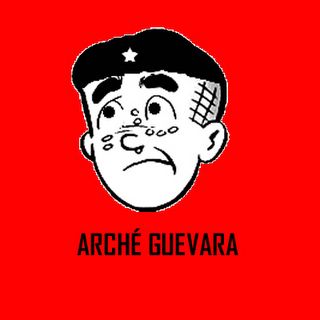 Viva Riverdale!